Our faith is often described as a 'walk' with God down a 'path' that leads to righteousness. Every Believer is on a journey. Some have been traveling with Jesus for years while others are still trying to find their footing on the pavement of their newfound faith. We are all walking and arriving to new places of knowledge and experiences with Christ. 
Wherever you're at on your journey of faith, we hope that you will find a class that will encourage, equip and empower you to live a life worthy of the calling you have received in Christ Jesus.
All Journey Classes are held at SomaChurch on Wednesday Nights from 6:30-8pm Below is a list of classes that will be offered in 2019.
Click here to view the whole 2019 Journey class schedule.

Whether you are a new believer who wants to learn the "elementary teachings of Christ" (Hebrews 6), or a life-long Christian who's "love has grown cold" and realizes the need to "do the things you did at first," (Revelations 2), you might consider signing up for our Foundations Class.
In Foundations, you will become rooted and grounded in God's
Word, feet firmly planted on the Truth, and confident in what you
believe and why you believe it.
Dates:
Foundations 2 | Feb 20 – Mar 27
Teachers | Tony Herring, Marvin Slaton, and others
The Bible is God's own words to us. Within it's pages are treasures
hidden for us to find; nuggets of Truth that answer our questions and empower us in our pursuit of pleasing God. In this Bible Study, we will use The One Year Chronological Bible (NLT). Not only will we read through the entire Bible in 2019, but we will also learn how to study The Scriptures and apply their wealth of knowledge and wisdom to our lives!
You can purchase the chronological Bible at the link above. Or you can access the chronological Bible Reading Plan here.
Be sure to specify which Bible Study segment you are signing up for in the form below (i.e. Bible Study 1, Bible Study 2, etc.).
Dates:
Bible Study 2 | Feb 20 – Mar 27
Teacher | Melissa Herring
One of the greatest passions of SomaChurch is giving the next
generation everything we've got.
Our parenting class is designed to
put practical tools in the hands of our parents that will equip and
empower them to 'train up a child in the way they should go' (Proverbs 22:6).
Whether you are just starting out as a parent or have found
yourself in fresh need of encouragement, this class is for you!
Fall Dates | Sept 11-Oct 16
Teacher | Randy & Amy Hyde
We believe that every husband and wife can be 100% satisfied with their spouse.
Soma's marriage class is designed to teach biblical principles on marriage and to encourage couples to press in and fight for the abundance that God has provided.
Our prayer is that wherever you are on the journey, you will be filled with hope, strength and vision for your marriage.
Spring Dates | Feb 20 – Mar 27
Fall Dates | Oct 23-Nov 27
Teacher | Brian & Sonja Lackey
More info coming soon.
Dates:
Holy Spirit 1 | Apr 10 – May 15
Holy Spirit 2 | May 22 – June 26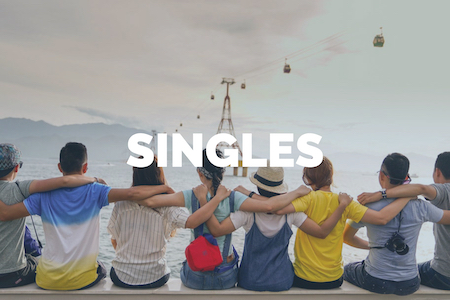 More info coming soon.
Dates | April 10  – May 15
More info coming soon.
Dates | May 22 – June 26
More info coming soon.
Dates | Aug 7 – 28
More info coming soon.
Dates | Sept 11-Oct 16
More info coming soon.
Dates | Oct 23-Nov 27